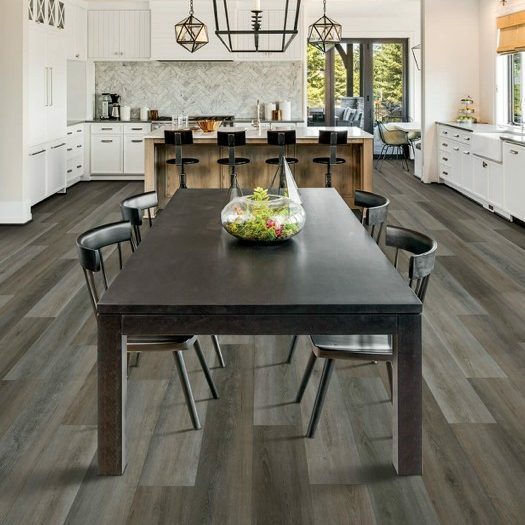 Discover laminate flooring in Sun City, AZ
Laminate is a synthetic material that's designed to simulate the natural look of real hardwood, ceramic tile, stone, and other types of flooring. You can get all of these looks in a softer, more resilient surface that's affordable & easy to install, with lower maintenance requirements. Laminate floors are simultaneously durable and beautiful, often equipped with damage resistance to toughen them against stains, scratches, dents, moisture & more.
Our team of seasoned flooring specialists here at Bram Floor have a lot of experience working with laminate surfaces of all types. We're deeply familiar with the common characteristics & capabilities of laminate floors, and we want to share our knowledge with you so you can make a more confident & informed purchasing decision.
Versatility in layers
Thanks to its layered construction, laminate floors function well in any space and at any grade. Stylistically, laminate can pair with just about any décor style. Choose from any wood color and grain you can imagine, available in realistic plank looks that even mimic the texture of natural hardwood. This can make the looks of exotic wood species much more accessible for those on a budget.
Laminate can also give you tile & stone looks with patterns without the need for grout and without the risk of cracking tile. Laminate is softer & more comfortable underfoot, providing a more forgiving surface for dropped dishes. A stain-resistant surface means you almost never need to wash laminate. Simple, regular sweeping will suffice.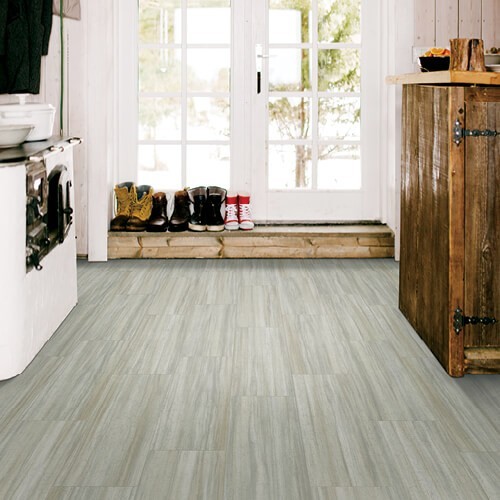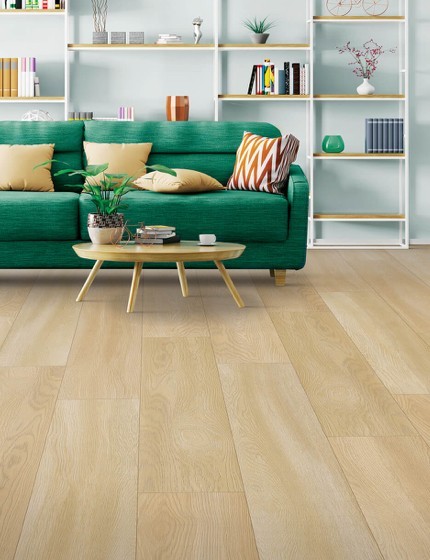 Our installation pros ensure your laminate looks & lasts the way you expect it to.
These simple care and maintenance tips will help prolong the life of your new laminate.