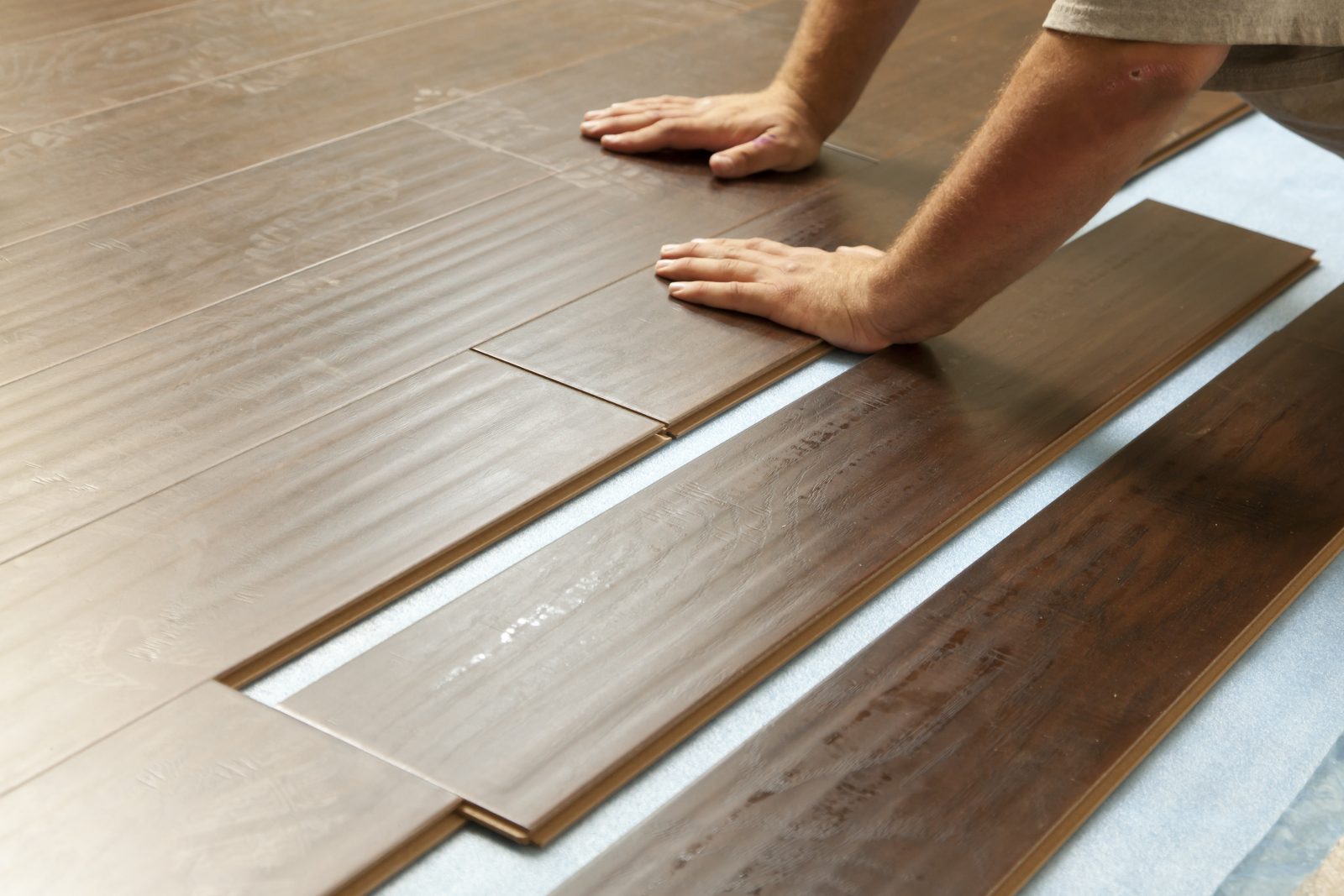 Preparing for your laminate installation
At Bram Flooring, we're fully licensed with the Arizona ROC to install many types of flooring, including floating & waterproof laminate surfaces for both homes & commercial spaces.
Below is a guide we've assembled to help you adequately prepare for the installation of your new laminate flooring.
Please note: Installation is only offered on products purchased through Bram Flooring.
Before your installation
Removal of your furniture: We are able to move furniture, and will work with you to identify any bulky items that may require special consideration. Be sure to empty all cabinets, closets & drawers in the work space before we arrive.
Removal of existing flooring: One of the most time-consuming aspects of installation. It's best to thoroughly clean your floors before our crew arrives to remove them, as this will minimize the amount of dust that gets kicked up during work.
Baseboards, moldings & trim: These may also need to be removed.
Subflooring prep: We may need to clean or level your subfloor before new laminate floors can be laid.
Door prep: We will measure your door clearances to determine whether they'll be able to clear the height of your new laminate floors. If not, we may recommend trimming down your existing door or purchasing a new one.
Cleanup Plan: The installation of new laminate will inevitably produce waste. We'll collect any waste materials & dispose of them at a dumping station unless instructed otherwise.
During your installation
Be home to greet the crew: If you're unavailable, have another adult member of your household take your place. You'll want to ensure the crew knows how to access the work area.
Keep children & pets away: We use a variety of tools that, if mishandled can cause injury. For everyone's safety, it's best to ensure that children and pets are not able to wander into the work area.
Conduct a walkthrough: As your installation nears completion, you can walk through the job with the lead installer to go over final details & get your questions answered.
After your installation
The work doesn't stop with installation complete. It'll be up to you to provide proper care & maintenance of your new laminate floors.
You may experience lingering odors for up to 72 hours after the installation of your new laminate. You can reduce the presence of odors and even eliminate them by establishing proper ventilation.
We provide repair services for all of the laminate products we offer. If you experience warping, denting, staining or some other issue with your floors, give us a call!